Class News
John Jeavons '64 on biointensive farming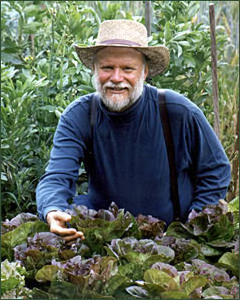 On October 1, 2015, John Jeavons sent his latest video on biointensive farming to President Salovey with the following cover letter:
President Salovey,
I think you will like having this amazing, hopeful food growing, soil growing according to a UC-Berkeley Masters Thesis in the Soil Science Department, resource conserving video — when there are as little as 29 years of farmable soil left in the World, and according to the UN-FAO 2/3 of the people in the World at risk between now and 2025 due to insufficient water to grow food! Already 50% of the people in Mexico are on starvation track and up to that amount in Africa by the end of the year.
This is my 43rd year in this work.  Thanks for helping it happen with a great education!  Together, we can make a World of Difference.
Regards,  John Jeavons, Class of 1964
---
---