Class News
Jon McBride '64 on organizational ombudsmen
Jon was quoted in the following article, published on the Corporate Secretary Magazine website on May 31, 2012.
---
Is an ombudsman right for your company?
Companies should have internal fraud programs to help avoid the SEC's program.
Whistleblowing has become a top concern for directors because it can happen at any time, and companies are not always equipped with the necessary measures to mitigate such risks.
Since the SEC's Office of the Whistleblower was launched in August 2011, officials have been dealing with almost 100 tips per day. This year that number is expected to increase as the Federal watchdog introduces monetary incentives to encourage employees to report corporate malfeasance directly to the regulator, with the promise of protection against retaliation.
While the SEC is using its regulatory powers to crack down on corporate wrongdoing, companies may want to consider dealing with whistleblowing differently. They may want to enlist the help of an ombudsman to serve as liaison between the board and employees.
Many corporations and financial institutions are still grappling with the complexities of Dodd-Frank. For example, some experts believe employees can use the SEC's stance on whistleblowing to their advantage for reasons that the provision wasn't intended for – that is, an employee can file a whistleblower claim simply to secure his or her position at a company.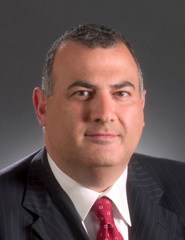 "If a company is experiencing slow turnover in sales, an employee can become a whistleblower just to protect his or her job, especially if he or she senses that layoffs will occur sooner or later," says Robert Tannous, pictured left, who chairs law firm Porter Wright's corporate finance and securities practice group. "The whistleblowing statue gives employees a private right of action."
Usually, however, it is in the company's best interests to have employees use internal fraud mechanisms instead of reporting through the SEC program. Internal programs give companies the opportunity to go to regulators with fraud allegations and demonstrate that they have found the problem and are taking steps to address it; this action could lower fines and penalties. That's why companies must set up internal hotlines or ombudsman programs that employees trust.
"Companies may need to constantly review their whistleblowing policies and make sure that employees are educated on this provision," says Tannous, "because it is part of doing the right thing and can help mitigate risks."
Fear of retaliation
Retaliation can occur from different levels of management and even from the top echelon of executives. It can take the form of harassment, demotion or termination of a whistleblower's job position. Directors and high-level executives should understand that if they engage in such practices after internal wrongdoing is discovered, they will pay a price.
For example, disgraced Japanese camera and optical device maker Olympus canned its CEO Michael Woodford in October 2011 after he questioned the dubious payments the company had made to cover losses from security investments. The Wall Street Journal noted that "if former president Michael Woodford hadn't raised concerns about the company's accounting, the loss-hiding may never have been discovered."
Olympus claims to have fired Woodford over what it calls his "aggressive Western management style," but Woodford, who worked at the company for more than three decades, disclosed internal documents to show that he was dismissed after he questioned company executives about hiding $1.5 billion in losses. He is now suing Olympus for up to ten years of "lost salary" due to wrongful dismissal. Settlements in such cases can be expensive, and they occur more frequently than many would like to acknowledge.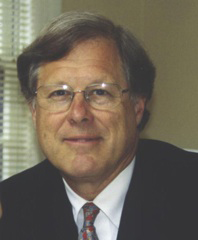 "According to surveys, in any given year between a third and three-quarters of the employees of a company will see at least one incidence of malfeasance," says Jonathan McBride, pictured right, a corporate governance consultant and president of McBride Associates. "Of that cohort, a quarter to a third say nothing because they are scared of retribution."
McBride says the root of the problem is that companies "have one cohort of directors who are terrified of what they don't know, and on the other hand there are employees that know things and don't know who to turn to when faced with an ethical issue." In cases such as these, an organizational ombudsman can help a company and its directors set the appropriate tone at the top regarding how such issues are to be dealt with.
What can an ombudsman do for you?
By establishing an ombudsman function, a company can provide the opportunity for employees to openly speak about ethical issues without fear of retaliation. The ombudsman can provide guidance on setting up the right program that can aid all levels of employees. These types of initiatives can facilitate communication, encourage dialogue and feedback from all members of an organization, and help build a culture of trust instead of a fear-driven culture of compliance.
"Having an ombudsman is important," says Tannous. "Some companies prefer an in-house professional, while others turn to hotlines."
Tannous believes that having an ombudsman present is crucial when employees wish to file a whistleblower claim. "What I've seen in my experience is that it's good to have an ombudsman who is up to speed, who can interact with the employee, and who can find a solution to a problem faster than with a hotline where an anonymous message is left," he says.
In an article posted on the website of the Society of Corporate Secretaries and Governance Professionals and titled "The ombudsman and the corporate secretary," Stephen Norman, former corporate secretary and governance officer at American Express, writes that having an ombudsman present at a company is seen as being more effective than a hotline. "Anecdotally, from other companies that have tried help lines, they don't get as many calls," he says in the article. "Also, I believe that an ombuds function indicates that the company is more serious about reaching out and providing a haven for people who have concerns."
What's more, by acting as an intermediary between the board and its employees, the ombudsman can help to create a culture and context where there are many options for solving a problem before blowing the whistle.
McBride notes that an ombudsman can serve as a very powerful governance tool and can help address the deficit of trust that exists in corporations today. At the same time, the corporate secretary can also support the ombudsman function by establishing a symbiotic relationship between governance and compliance.
"The corporate secretary can introduce and support the ombudsman function with the board," says McBride. "Also, the ombudsman reports to the board periodically, and the corporate secretary can coordinate those reports to the appropriate committees at the right time and provide advice when needed."