Class News
Bob Musil '64 appears in PBS film on Rachel Carson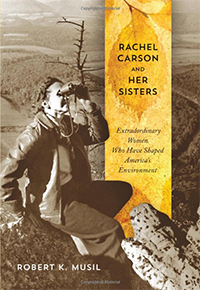 On January 24, 2017, Bob Musil '64 appeared in PBS's American Experience series in a film about Rachel Carson. Bob is head of the Rachel Carson Council, the national environmental organization that Carson asked her colleagues to start before she died of breast cancer in 1964. Musil's book Rachel Carson and Her Sisters was named an "Outstanding Book of 2016" by Choice magazine, a publication of the Association of College and Research Libraries (buy the book here).
Bob advised the producers of the film and introduced and discussed it at the DC Environmental Film Festival on March 16, 2017. Watch a 3-minute introduction to the film below. Watch the entire 2-hour film here.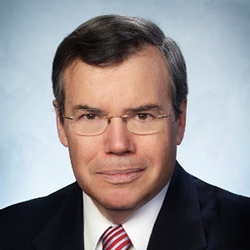 Classmates near New Haven got a chance to hear Bob when he delivered the John H. Ostrom lecture at Yale's Peabody Museum on April 12, 2017.
On January 25, 2017, Bob presented details of his environmental health and justice work, sponsored by the Rachel Carson Council, on industrial production of hogs and chickens and its adverse effects on people of color in North Carolina. This presentation was given at a National Council for Science and the Environment (NCSE) conference. The same conference honored another classmate, Tom Lovejoy '64, with a Lifetime Achievement Award (more).
Also see a prior news article on this website with a video in which Bob discusses Rachel Carson's legacy.