Class News
Jim Rogers spoke at Mory's
Mory's Presents - The Inaugural Jim Rogers' Speaker Series
Jim Rogers, '64: How I See the World Today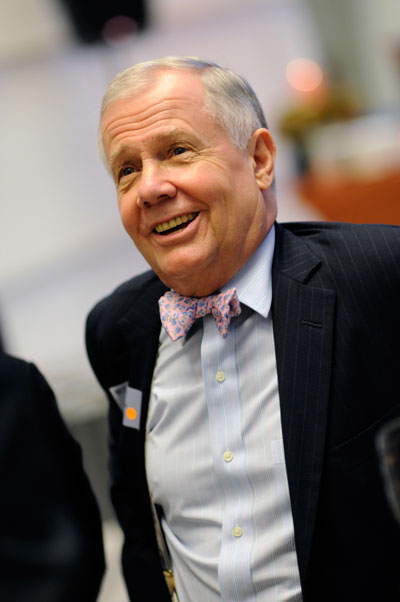 Save the Date
Tuesday May 15th, 2012
5:00pm Presentation
6:00pm Complimentary Reception
Jim Rogers, '64 author, financial commentator, adventurer, and successful international investor. After attending Yale and Oxford Universities, Rogers co-founded The Quantum Fund, a global-investment partnership. The portfolio gained 4200% over 10 years, while the S&P rose less than 50%.
Join us for this interesting talk. Members are encouraged to stay for dinner.
Space is limited: Please email rsoltesz@morys1849.org or call 203-562-3157 to make a reservation.