Photo Gallery
David Wyles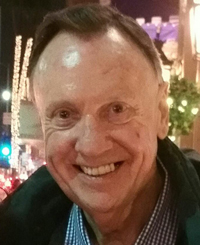 David, 2015
David, 1964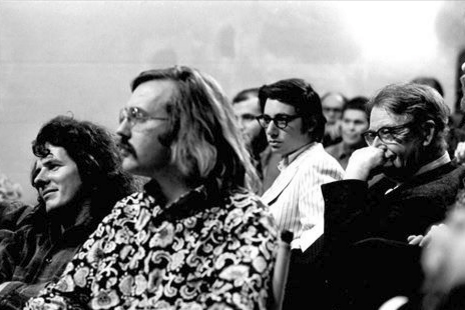 UCLA film school in the 60's ...
That's me with the mustache, long hair, and granny glasses,
sitting in front of Peter Bogdanovich in one of the WWII
quonset huts that served as our film-school home then.
It was there that I had the honor and pleasure of watching
the films of Jean Renoir and Josef von Sternberg, who
personally talked about how they made them. Not only did
I have these great directors teaching me at UCLA, but both
of these gentlemen even invited me into their homes to visit
and share their stories and wisdom. Lucky me!
(Maybe that's why I always try to sit in the front row.)