In Memoriam
Edouard Benjamin
Obituary, Edouard Ernest Benjamin
Washington Post
January 29, 2017
A retired economist, diplomat, cabinet minister, and former Executive Secretary of the Economic Community of West African States (ECOWAS), Edouard Benjamin died in Rockville, MD on January 22, 2017 of complications from a stroke.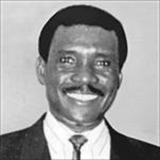 Mr. Benjamin was born in the Republic of Guinea. He came to the US in 1959 and earned a BA in History from Yale University (1964) and an MS in Economics from American University (1967).
Mr. Benjamin represented Guinea at the Organization of African Unity (OAU) in Ethiopia until 1972, then returned to the US to be a World Bank economist.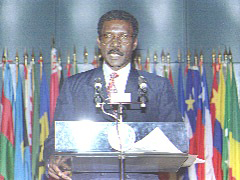 In 1986, Mr. Benjamin returned home to devote his efforts to the advancement of Guinea, first as Minister of Planning and International Cooperation, then as Minister of Finance. From 1993 to 1997 he led ECOWAS in Nigeria, where he played a vital role in achieving peace in Liberia.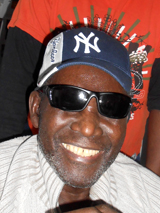 Mr. Benjamin is survived by his wife, Danielle; his four children, Marcelle Tagliaferri (and husband Tancredi), Edouard, Jr. (and wife Regina), Sara Bardin (and husband Michel) and Richard; one brother, three sisters, five grandchildren; and a host of nieces, nephews, cousins, and loving family around the world.
The family will receive friends on Tuesday, January 31 from 10 a.m. until time of funeral service at 11 a.m. at The Church of Ascension, 205 N. Summit Ave., Gaithersburg, MD. Interment private.