In Memoriam
Richard D. "Bunt" McKee
Obituary
Bunt McKee passed away on April 19, 2013. Below are three remembrances:
---
Obituary, Syracuse Online
Richard D. McKee, 71, of Manlius, NY, passed away peacefully on April 19, 2013. He was born in Hagerstown, MD to the late Charles and Frances Burton McKee. After graduating from Choate in 1960, he received his BA in Music from Yale University and his Masters in Music from the University of Illinois.
He had a long outstanding career as a leading bass baritone singing and directing with professional opera companies in the US and abroad including the New York City Opera Company. Among the many roles in his repertoire, Leperello in Don Giovanni, the title role in Falstaff, and Pooh-Bah and Mikado in Gilbert & Sullivan's The Mikado were his favorites.
He retired in 2007 as artistic director of the Syracuse Opera.
He is survived by his family, Carolyn F. McKee, Lyn Holzman, Janet M. Shields and Kevin Shields; grandchildren, Morgan and Brenna Shields; sister, Jane M. Rozes; nephews and niece, Charles Rozes, Jennifer Rozes and Jonathan Rozes; and many friends at Syracuse Opera.
There will be a memorial service to be announced at a later date.
Contributions may be made to Syracuse Opera, P.O. Box 1223, Syracuse, NY 13201-1223.
---
Richard McKee, former Syracuse Opera artistic director, dies at 71
Obituary, Syracuse Post-Standard
Syracuse — Richard McKee, who served as artistic director of Syracuse Opera for 17 years, died on April 19, 2013. McKee, 71, was a resident of Manlius. He joined Syracuse Opera in 1990 and retired in 2007.
While McKee's main role at Syracuse Opera was behind the scenes as an administrator and director, he also performed onstage, too. The bass-baritone performed in Syracuse Opera productions of "The Mikado," "Tosca" and "The Pirates of Penzance."
Post-Standard theater critics Neil Novelli and Tony Curulla included McKee's performance in "The Mikado," presented by the Syracuse University Opera Theatre production, as one of their top theater picks for 2009. They wrote: "Most performers were students in SU's Setnor School of Music, boosted by the magisterial basso and infallible comic timing of guest artist Richard McKee …"
McKee's singing career has included engagements with the New York City Opera for 20 years and performances at Glimmerglass Opera. He also sang in a production of "Carmen," which was the first opera presented in the then-new Crouse-Hinds Concert Theatre in the Mulroy Civic Center.
McKee's first introduction to opera was as a 12-year-old growing up in Hagerstown, Md. He shared the experience in a 2009 interview in 55 Plus magazine: "My parents took me to see a movie called 'Tonight We Sing,'" he said. "In it was Enzio Pinza. In the movie he sang the 'Serenade of Faust,' 'The Devil's Serenade,' and he's twirling capes with demonic laughter and I thought that was the neatest thing. There was always good music and I started singing operatic music around the house. I think there's always been a bit of the ham in me, so opera interested me more than recitals or concerts."
McKee attended Yale University as an undergraduate and obtained a master's degree from University of Illinois.
In a Post-Standard interview in fall 2006 as he neared retirement from Syracuse Opera, McKee called "The Pirates of Penzance" in 2004 his happiest production. He sang the role of the Pirate King. His daughters and grandchildren were in the audience. He said it was the first time his grandchildren heard him sing onstage.
Cathy Wolff remembers McKee as a friend and colleague and as someone who kind and loyal. Wolff was general director while McKee was artistic director when the two worked together from 1990 to 2007. Wolff until Friday had been Syracuse Opera's general and artistic director.
In an email Wolff said of McKee: "His knowledge of opera was encyclopedic, and he was a gifted singer, producer, and stage director. He believed passionately in giving opportunities to local artists, which he did throughout his 17-year tenure as artistic director of Syracuse Opera.
"He was also one of the most prolific and best joke tellers I knew. I'll miss hearing him ask, 'Have I ever told you this one?' He was one of a kind."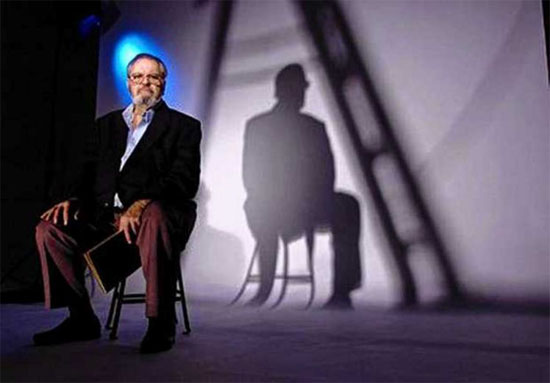 ---