In Memoriam
Oluwole Adetunji Odundun
Commendation Service in honour of the late Professor Oluwole Adetunji Odundun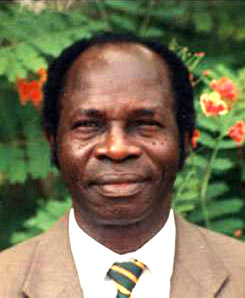 Posted on the website of Obafemi Awolowo University, Nigeria, on September 22, 2014
Members of the University community are hereby invited to attend a commendation service in honour of the late Professor Oluwole Adetunji Odundun, formerly of the Department of Physics, who passed away on July 15, 2014.
Professor Odundun, a thoroughbred academic, was an embodiment of enthusiasm, love, compassion, and kindness. He will most definitely be remembered and missed for a long time. Adieu great scholar.
The ceremony comes up on Thursday, September 25, 2014 at 10:00am in the Foyer of the Faculty of Science building.