Class News
Howard Gillette '64 wins Visionary Historian Award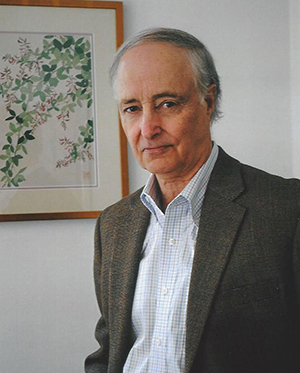 The Historical Society of Washington D.C. presents its annual Visionary Historian Award to an individual whose lifetime body of work represents the highest achievement in the study of Washington, D.C. history. The 2018 award celebrates honoree Howard Gillette, Ph.D., and highlights 124 years of collecting and interpreting D.C. history.
Howard Gillette is the author of Between Justice and Beauty: Race, Planning, and the Failure of Urban Policy in Washington, D.C. The award's citation reads as follows:
Anyone engaged in the study and presentation of D.C. history today is the direct beneficiary of the ground-breaking scholarship of Howard Gillette. During 29 years at George Washington University, this distinguished historian and exemplar of civic engagement helped transform the "great white men" school of D.C. history into today's diverse and inclusive discipline. He mentored hundreds of students, established the Center for Washington Area Studies, co-founded the Annual Conference on D.C. History, and published dozens of articles and edited volumes in addition to the award-winning Between Justice and Beauty. As a dedicated supporter of the Historical Society, he has served on the board of trustees and was the second editor of Washington History magazine.
This award is presented during the Historical Society's anniversary celebration, and takes place at the Walter E. Washington Convention Center, 801 Mt. Vernon Place Street NW, overlooking Mt. Vernon Square and the historic Carnegie Library.