Class News
Sam Low '64 announces the NYC visit of Hokule'a, a replica Polynesian voyaging canoe
Sam Low '64 has informed us that Hokule'a, a replica Polynesian voyaging canoe, will put into New York harbor on June 8, 2016. Hokule'a is on a worldwide voyage. The following weekend, the Polynesian Voyaging Society will host a festival at Pier 26 on the Hudson River.  You can follow the voyage here.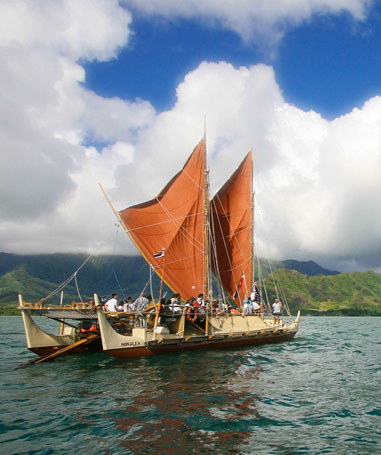 With Sam Low's guidance, Pete Putzel and Dave Plimpton are organizing a mini-reunion of 1964 classmates for Saturday, June 11, 2016.  Please save the date and watch for details.  This is the perfect venue for bringing your grandchildren!  Waldo and Candy Johnston welcomed the Hokule'a in Florida in April, so they can tell you how much fun it was.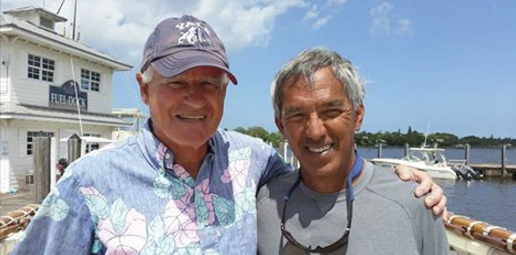 Waldo with Hokule'a captain Nainoa Thompson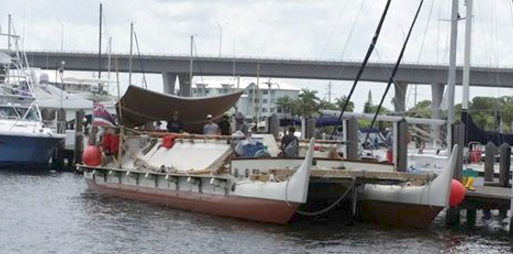 Hokule'a with her masts still shipped from her
passage across Florida through Lake Okeechobee
Many classmates are aware of Sam's book about ancient Polynesian sailing vessels:  Hawaiki Rising: Hokule'a, Nainoa Thompson and the Hawaiian Renaissance.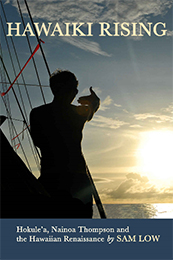 Sam also produced a documentary video about the navigational methods of the ancient Polynesians, entitled The Navigators.  That's old news, but here's the video: