Class News
1964 Class Council renews support for Mory's
At its annual meeting on February 6, 2016, the Class Council renewed support for Mory's Preservation, Inc. (a non-profit that is responsible for the landmark building and many archived historical items with it; not to be confused with restaurant operations). 
The Council ratified a motion to contribute $1,000 to Mory's Preservation in recognition of the many 1964 classmates — notably Chris Getman and Terry Holcombe — who have served in leadership positions.  The donation is also to benefit future generations of Yalies by showcasing the history of Mory's and its members.
There are fourteen classmates recognized in the "1964 Class Alcove" that was commemorated in 2010 at the completion of the renovation.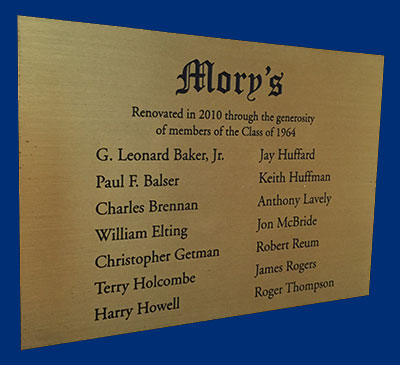 There is an engraved Class of 1964 Mory's Cup that classmates may request whenever they are at Mory's.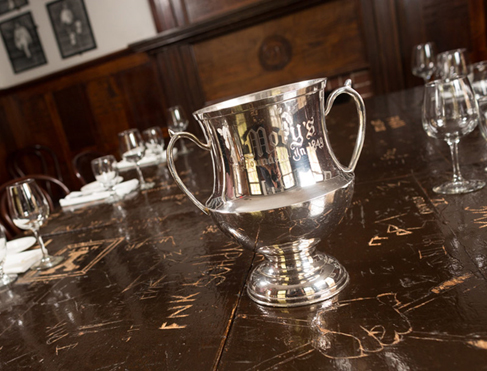 As an ongoing Class project, we have remembered 168 departed classmates (so far) with named memorial bricks in the Mory's Rose Garden outside the Temple Bar through individual classmate donations of over $2,300.  Classmates who wish to donate a named memorial brick will find donation instructions here.