Class News
1964 Class survey shows strong classmate connections
Class Secretary Tony Lavely reports that a short online survey distributed to the Class of 1964 in June 2015 indicated a strong interest in contact and communications among classmates. The survey was distributed by email to 689 classmates (those for whom we have email addresses), of whom 36% responded by completing the survey. The results were as follows:
| | |
| --- | --- |
| Regularly read Yale Alumni Magazine: | 95% |
| Regularly visit the Class Website: | 33% |
| Always read blast emails to the class: | 53% |
| Sometimes read or post about Yale on social media: | 20% |
| Visit the Yale campus: | 79% |
| Contact classmates between reunions: | 86% |
| Want the same or more emails about classmates: | 88% |
| Are interested in mini-reunions: | 45% |
| Attended our 50th reunion: | 65% |
Base on the survey results, the Class Council will support the following actions going forward:
We will continue to support Yale Alumni Magazine and mail it to all classmates.
We will continue to use the Class Website to disseminate news about classmates and publicize events that bring classmates together.
We will make increased usage of blast emails to classmates about events and classmate activities (about one a month).
We will include posts in Class Notes from classmates using social media about themselves and Yale.
We will continue to include an Email Directory on our Class Website so classmates can easily communicate with one another.
We will plan on scheduling one mini-reunion per year between quinquennial reunions in New Haven in geographically dispersed locations.
Here are the full survey results, including 69 anonymous classmate comments and suggestions at the end. Thanks to everyone who participated and contributed feedback.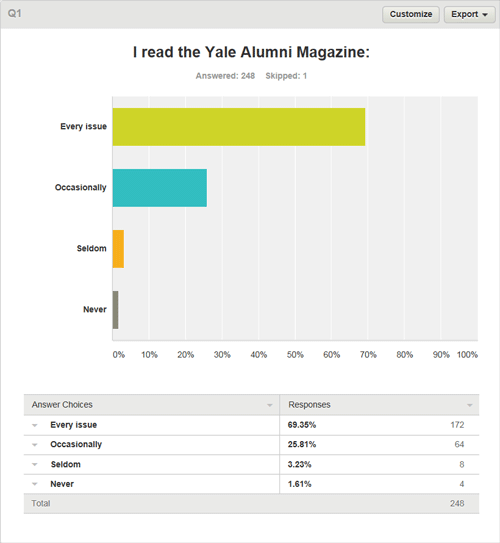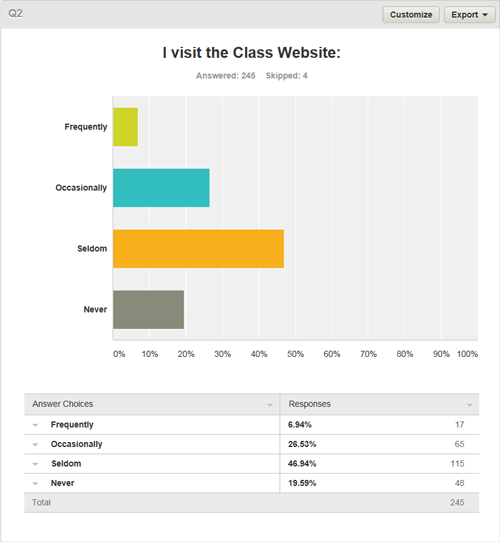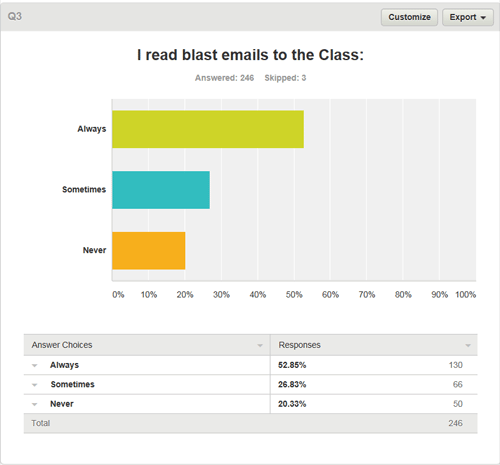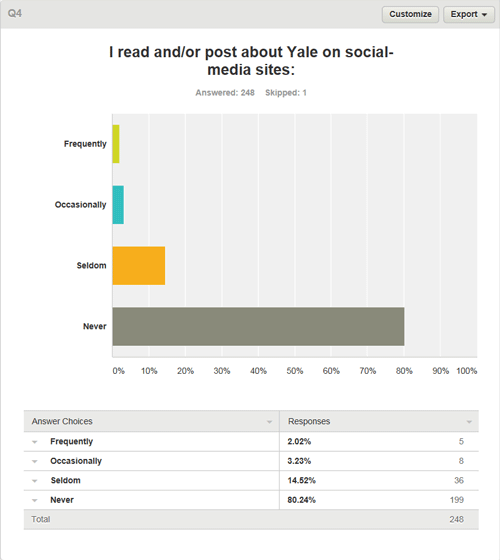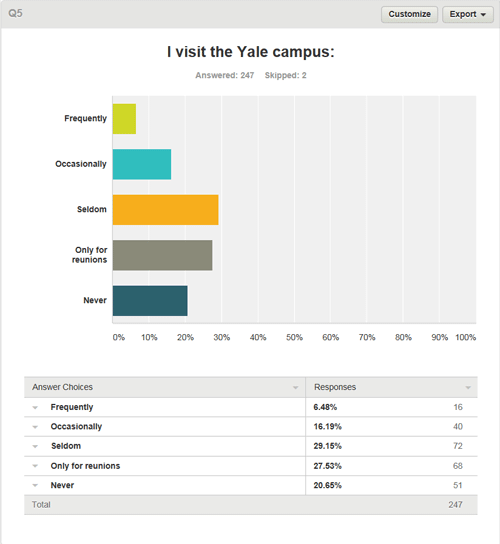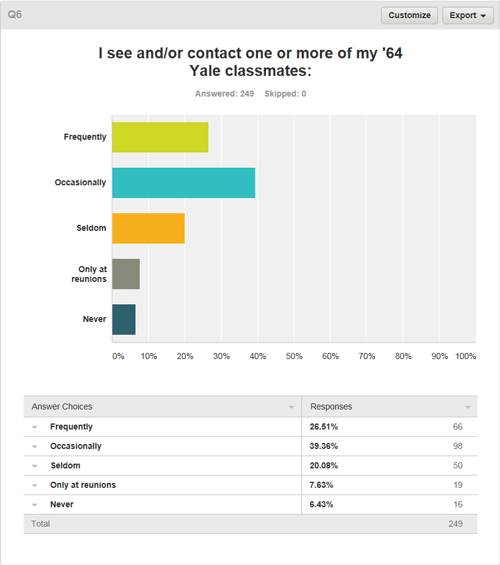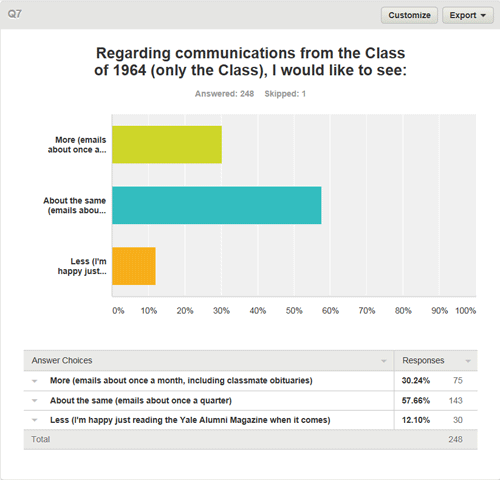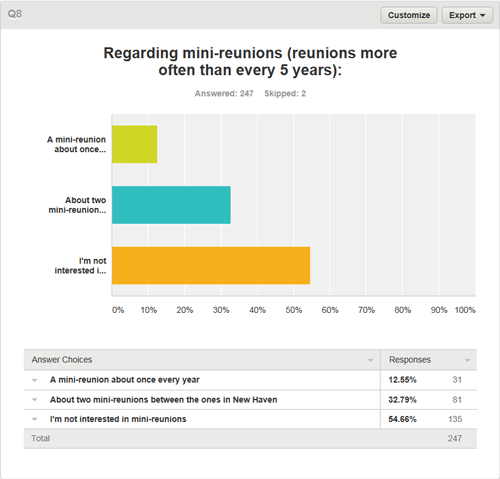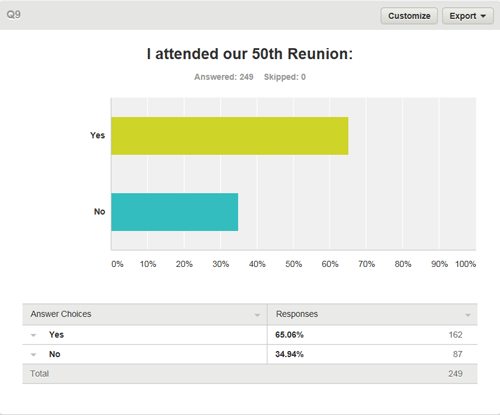 And here are the responders' comments and suggestions ...