In Memoriam
H. Norman Clark
Remembrances and Obituary of Norm Clark
a letter from Mona Ozaki, his wife
Dear friends and family,
We are sorry to convey the very sad news that Norm has passed away. He had completed his treatment for cancer of the esophagus and had been cancer-free for 6 years, but was still having some difficulties in the aftermath of that treatment. He suddenly became very sick but was able to make the end-of-life choices he intended. We lost him Friday evening, June 17th.
Norm's daughter Nicola is here with us from Paris and we want to have a celebration of Norm's life and legacy and invite you to be with us as well. On Friday, June 24th, we will gather here at 6840 S.E. Ash St. from 4-7pm. There will not be a service, just a gathering of people who loved and admired Norm to share memories and be together. We realize that many of you will not be able to attend, but wanted you to be aware of Norm's passing so that you might be with us in spirit.
---
Remembrance by Joe Wishcamper '64
Norm and I were both high-school kids from Texas. Norm was from Dallas and I was from Fort Worth. Like most people from Dallas, he viewed Fort Worth with an attitude of superiority. There were at that time two airports, Love Field in Dallas and Amon Carter Field in Fort Worth. Before one school vacation, in a reference to Idlewild (now JFK), he said he was flying home to Love Field and asked me if he was flying to Idle.
Many years later, I received a Christmas card from Norm with a photo of him identified as Norm and his "children" (miniature likenesses of him) identified as Subnorm and Abnorm.
Thinking of him now brings a smile along with sadness to know that yet another good man from our class is gone.
---
Obituary, Portland Oregonian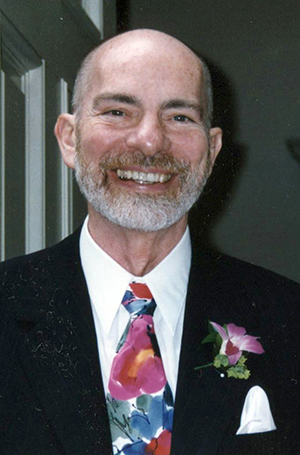 Norm Clark of Portland, Oregon, died on June 17 in Portland, Oregon, of complications from a sudden illness. He was 74.
Born Harold Norman Clark in Memphis, Tennessee, Norm grew up in Dallas, Texas, the son of Harold Clark and Ruth Reinhardt Clark. He graduated from Thomas Jefferson High School in 1960 and went on to Yale University, where he earned a bachelor of arts degree in 1965.
A creative problem-solver with a love for technical design, Norm went on to earn master's degree in architecture from the University of Oregon in Eugene. After a brief career in the private sector, Norm worked for the State of Oregon for several years before joining the Bonneville Power Administration — the agency that markets the hydroelectric power produced in the Pacific Northwest — where his responsibilities spanned a range of different domains, including energy conservation, strategic planning, and data warehouse design.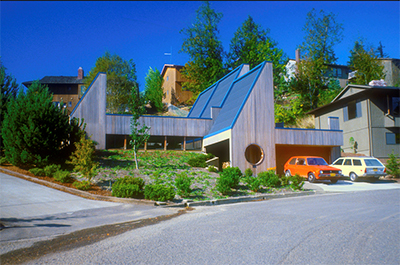 Norm's keen artistic eye, his sense of humor, his perpetual curiosity and respect for the environment were reflected in his work and passions. A solar-powered, earth-sheltered residence he designed in southwest Portland in the late 1970s won widespread acclaim for its innovative, energy-conscious conception.
He was also an avid and prolific photographer who specialized in landscapes and portraits.

He is survived by his wife, Mona Ozaki and son, Keli'i Clark, of Portland; a daughter, Nicola Clark, her husband, David Jolly, and two grandsons, Luke and Benjamin, in Paris, France; and a brother, Steven Clark, of Austin, Texas. He was preceded in death by his parents; a sister, Sara; and a brother, Philip. A previous marriage, to Heidi Lennefer of Portland, ended in divorce.
Norm loved good slapstick, fine coffee, Delta blues guitar, and barbeque. He was a patient and generous mentor, a principled and compassionate friend and a devoted father and husband.
Diagnosed with esophageal cancer in 2010, Norm confronted his disease and treatment with an engineer's resolve and embraced his recovery with humor, gratitude, and grace. During his recovery, he revived his interest in design, upgrading his draftsman's skills for the digital age.
Norm was also a supporter of a number of civic causes. In this spirit, his family has asked that any donations to honor him be directed to the American Civil Liberties Union, the Southern Poverty Law Center or Oregon Public Broadcasting.