In Memoriam
Richard L. J. Cussler
Richard Cussler of McCall, Idaho passed away on December 23, 2015. Below are his obituary and the essay that he wrote for our 50th Reunion Class Book.
---
Obituary
McCall (Idaho) Star-News
January 7, 2016
Richard "Munch" Lloyd Jones Cussler, M.D., 73, died peacefully at home in McCall on Dec. 23, 2015.
Born in Wilmington, Del., to Eleanor Christine and Edward Lansing Gussler, he enjoyed a "Leave it to Beaver" upbringing there with his three siblings.
He graduated from Tower Hill Preparatory School, and earned a degree in history from Yale University and a medical degree from Ohio State University.
After completing his residency in internal medicine at the University of Colorado, he entered the military for two years, serving as a major in the U.S. Army in Panama.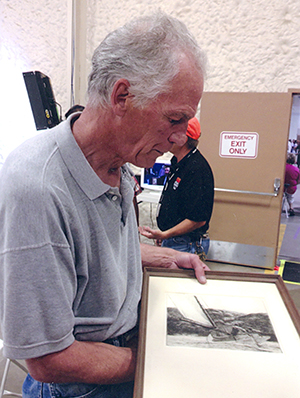 Munch was drawn to the West and the idea of practicing medicine in a rural setting, which brought him to Valley County where he opened his practice in 1977. He loved the challenges and rewards of practicing medicine in rural Idaho for over 30 years. He was a devoted physician and friend to those be cared for.
Munch was married to Nancy Moosman (later divorced) and they were blessed with two daughters, Anita and Elena, of whom he was forever proud.
Munch loved exploring the many lakes in the central Idaho mountains and skiing into Burgdorf Hot Springs every winter for many years. He mostly loved living up to his nickname, "Farmer Doc," on his property outside of McCall.
He is survived by his daughters, Anita and Elena, brother Ed (Betsy), sisters Polly Gould (Frank) and Ellen Gussler (Hans Drake}, numerous nephews and a nieces and extended family.
A Celebration of Life will be held at the Northfork Lodge in McCall on Saturday, J an. 16, 2016 at 1 p.m.
If you wish, donations may be made to St Luke's McCall Foundation Hope and Healing Fund, 1000 State St., McCall, ID 83638.
Munch touched the lives of many and will be forever remembered in our hearts.
Essay, 50th Yale Reunion Class Book
by Richard Cussler
May, 2014
In November 2000 I was walking from the barn to the house after chores when I noticed a periodic tremor of my right wrist, slowness of all motor function, and altered gait. My gait was the most obvious, slowly increasing in frequency and duration. The low angle of the November sun and the projection of my long shadow made the diagnosis easy: Parkinson's disease. I shuddered.
The cause of Parkinson's disease is unknown. Treatment helps, but there is no cure. Fifty percent are dead within fifteen years. One in 100 carries the diagnosis. The course is slow but relentless.
Here are a few notes of little consequence: Yale 1964, Ohio State Medical School, intern at Univ. of Texas, residency at Univ. of Colorado, 1972. Major, U.S. Medical Corps, 1976. Staff, McCall Memorial Hospital and others.
In the Jefferson tradition I have walked through many doors without regret. Many thanks to my girls Anita and Elena and my ex-wife Nancy, who might yet be married to me, save for Parkinson's disease. Neurology and psychiatry get smushed together sometimes.