In Memoriam
Clarkson Lindley
Obituary
Minneapolis Star Tribune
January 7, 2018
Clarkson Lindley, age 75, of Medina, passed away peacefully on January 2, 2018. Preceded in death by parents Alfred Lindley and Grace Carter Lindley, Clarkson was a graduate of St. Paul's School in Concord, New Hampshire, Yale University, and the University of Minnesota Law School, with postgraduate studies at the Goethe Institute, Munich.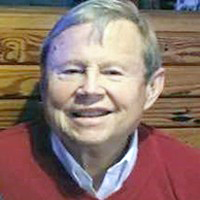 He was a Vietnam era U.S. Naval Officer serving in the 6th Fleet on the USS Suribachi.
His passion was horses and producing horse events, including the American Gold Cup, the first spectator show-jumping event in the U.S. He was the Communication Director for the Ledyard Horse Trials, in Hamilton, MA. In Minnesota, he produced the Victoria Horse Trials hosting the 1981 Midwest Championships.
Clarkson was very bright, creative, and hardworking, so he succeeded in everything he did — even starting law school at age 42. He practiced real-estate law and served as a Director of the Minnehaha Creek Watershed Board.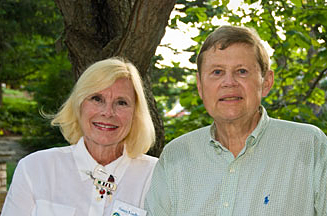 Nancy was the love of his life, and together they worked to make our community a better place, and traveled the world. Clarkson was a country gentleman, who enjoyed fox hunting, the prairie he created, and the abundant wildlife.
His son Carter was truly his pride and joy! He coached him in sports and in life, becoming the best role model anyone could ask for. He never missed a baseball, football, or soccer game.
Survived by his wife of 38 years, Nancy; son, Carter; sister Kristine Matlack, DVM; and many other friends and relatives. The funeral will be held on Tuesday, January 9, with a 10:00am reviewal and 11:00am service at St. Martin's by-the-Lake, 2801 Westwood Rd, Minnetonka Beach. He will be buried at Lakewood Cemetery in Minneapolis. In lieu of flowers, memorials preferred in Clarkson's memory to the Wildlife Rehabilitation Center, 2530 Dale St. N., Roseville, MN 55113 or Minnesota Orchestra, 1111 Nicollet Mall, Minneapolis, MN 55403.