In Memoriam
Frank T. Serratoni
February 21, 1942 – May 27, 2013
Frank Serratoni grew up in MIchigan. After graduating from Walled Lake High School he attended Yale on a Ford Foundation scholarship, majoring in history of art and participating in the Yale Concert and Marching Bands.
After medical school at the University of Michigan he completed a pathology internship and residency at the University of California at San Francisco.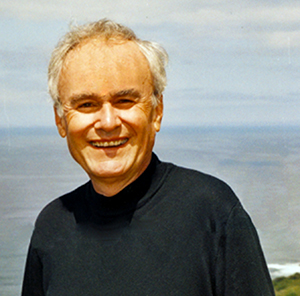 After completing an assignment at Ireland Army Hospital, Fort Knox, he accepted a position at Jewish Hospital in Louisville where he remained until he retired in 2004.
He loved the clinical challenges of transplant pathology, participating in the first hand transplant and several successful artificial heart transplants, as well as teaching. He was a devoted painter with several one-man shows in Louisville and at the Sea Ranch, where he retired in 2004. He is survived by his wife Karen, son Mark, daughter-in-law Becky, and grandson Aiden.
Frank and Karen were married 47 years. He loved traveling, working on their little horse farm, and the pursuit of knowledge.